Bogie & Bacall's Secluded Soirée
An Elite Evening of Sophisticated Elegance & Fine Dining
We are delighted to offer an exclusive and extravagant New Year's Eve Secluded Soirée at Bogie & Bacall's for $300.00 per person, which includes a private cocktail reception in Hemingway Bar, an indulgent seven-course dinner, and exceptional seating to view the spectacular fireworks display over the Bay at Midnight. Bungalows Executive Chef Juan Maradiaga has crafted a delectable menu, featuring exquisite dishes infused with a blend of traditional and contemporary flavors, perfectly paired with complementing wines.
*Bogie & Bacall's Secluded Soirée is an additional cost and reservations are required. Please contact our concierge team to reserve.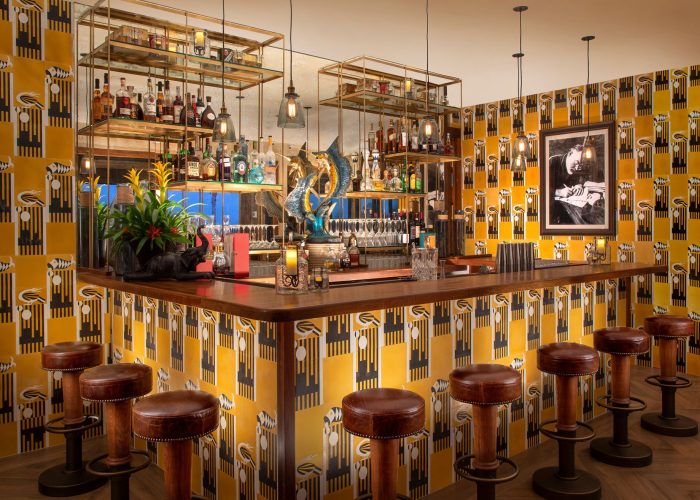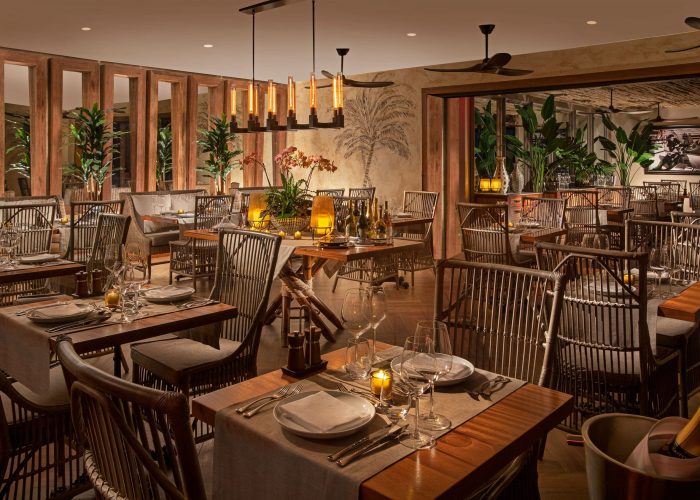 A Night To Remember
This private New Year's Eve Soirée begins at 7:00PM with a sophisticated Cocktail Reception in Hemingway Bar, where you will enjoy passed hors d'oeuvres including wagyu beef tartare, smoked trout blinis, togarashi tuna poke, gochujang crispy cauliflower, and pimento croquettes, and a selection of wine, champagne and other refreshing libations.
Following the Cocktail Reception, your private table awaits in Bogie & Bacall's for the delectable Seven-Course culinary experience. Tantalize your tastebuds with Oyster Moscow topped with caviar and Himalayan salt for the first course, followed by a creamy Prawn Bisque embellished with caramelized pear, crispy apple and micro basil for the second course, a refreshing Heart of Palm Salad with local micro greens, heirloom tomato, and champagne vinaigrette for the third course, then cleanse your palette with Yuzu Sorbet for the intermezzo.
The seven-course affair continues with the fourth course featuring Scallops accompanied by bacon and a piquillo pepper remoulade, a delicate Halibut En Croute with wild mushroom, Alaskan king crab mousse, and citrus beurre blanc for the fifth course, then continues with the sixth course with divine Wagyu served with truffle potato rosette, roasted beets, parsnip, and adorned with a black truffle demi, and for the finale, a heavenly Key Lime Opera Torte complete with berry caviar and tropical fruit. Every course will feature a wine suggestion to complement the flavors of each dish.
Details
$300 Per Person
Dress Code: Cocktail Attire
Not included with any stay. Reservations required. 30 day cancellation policy.
The Hemingway Bar & Sunset Lounge and Bogie & Bacall's Restaurant will only be accessible to those with reservations for Bogie & Bacall's New Year's Eve Secluded Soirée.
Availability is limited – contact us to reserve your spot today.
Additional New Year's Eve Events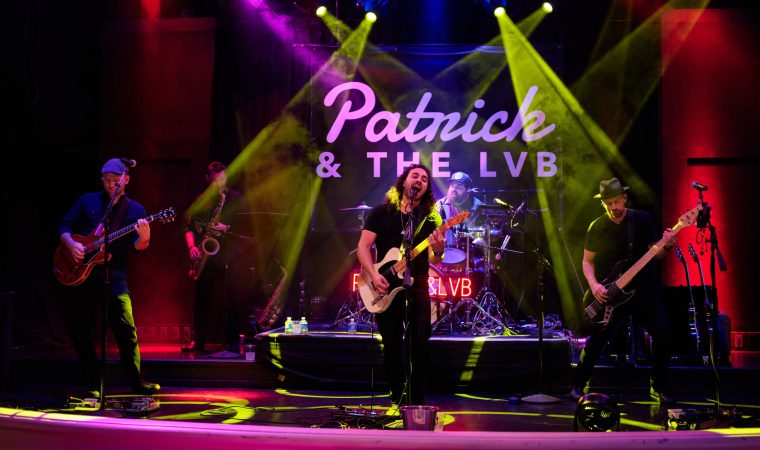 Bungalows Key Largo New Year's Eve Celebration
Delectable dinner party on Tiki Beach, Unforgettable Live Musical Performances, Spectacular Fireworks Display, and much more – all included with your stay!