Halloween Celebration in Florida Keys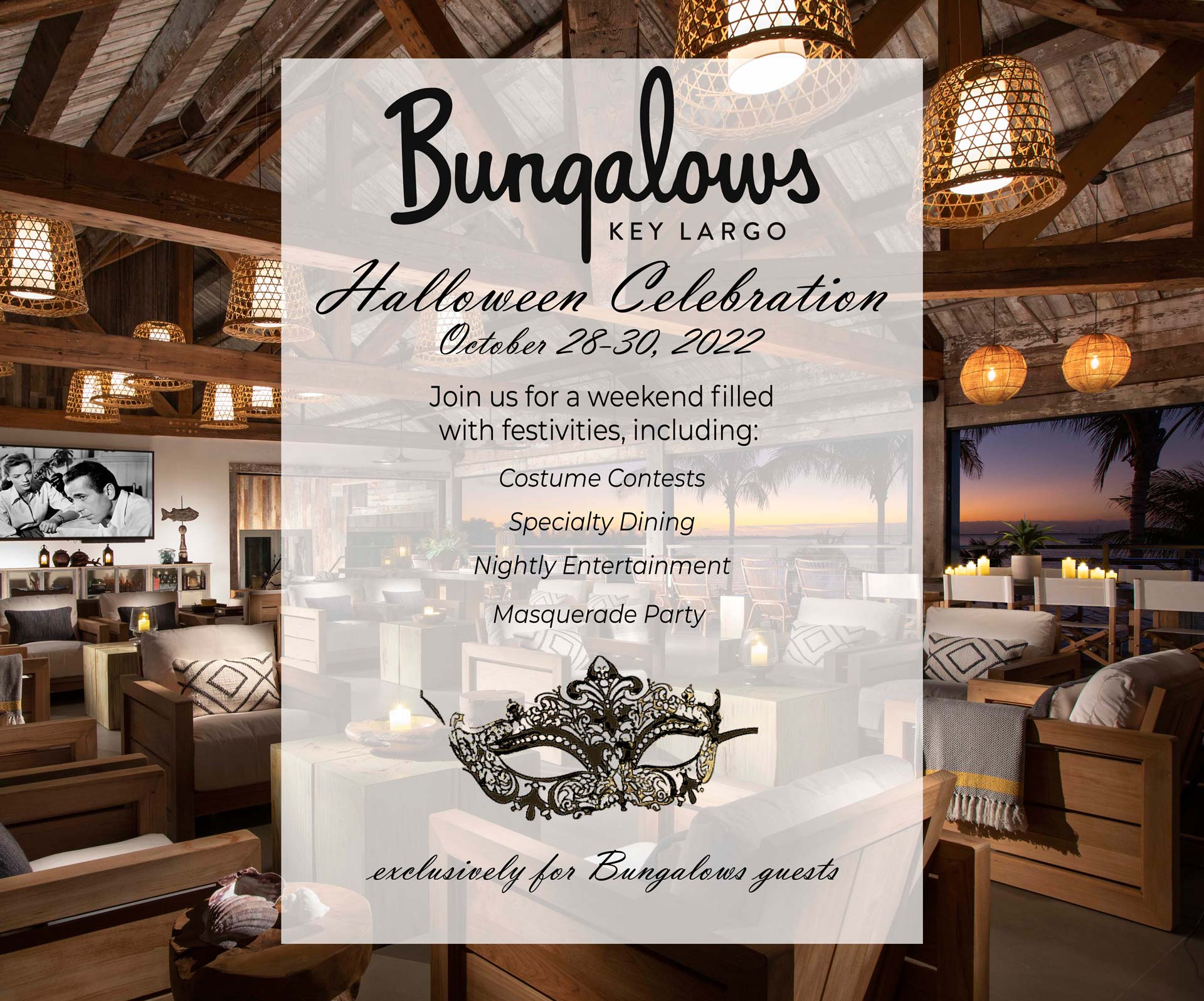 Halloween at Bungalows Key Largo
Celebrate Halloween this year at Bungalows Key Largo with an exclusive Masquerade Party on Saturday, October 29, 2022!
Enjoy specialty dining at each of our venues including Day of the Dead at Sea Señor, All Saints Day Viennese Dinner at Fish Tales, or Night of the Phantom at Bogie and Bacall's.
After dinner, we invite you to the Living Room for an enchanted evening of dancing and entertainment in true Masquerade Style. Our Phantom of the Opera awaits your arrival, book your stay today!
Masks provided per Bungalow. Reservations Required
Weekend Schedule
Friday, October 28, 2022:
9:30 – 11:30PM Halloween Themed Karaoke Night on Tiki Beach
Saturday, October 29, 2022:
9:30 – 11:30PM Bungalows Masquerade Party in the Living Room featuring Opera Singers starting at 9:30PM & Halloween Costume Contest at 10:00PM
1st Place Prize per Couple: $500 Resort Gift Certificate
2nd Place Prize per Couple: Complimentary dinner at Bogie & Bacall's
3rd Place Prize per Couple: Bungalows Logo Wear ($200 Value)
Give the gift of Bungalows
If you're unable to escape for Halloween Weekend, gift your loved one with the next best thing – a gift card to Bungalows Key Largo to use on a future getaway.