Holiday Celebrations in the Florida Keys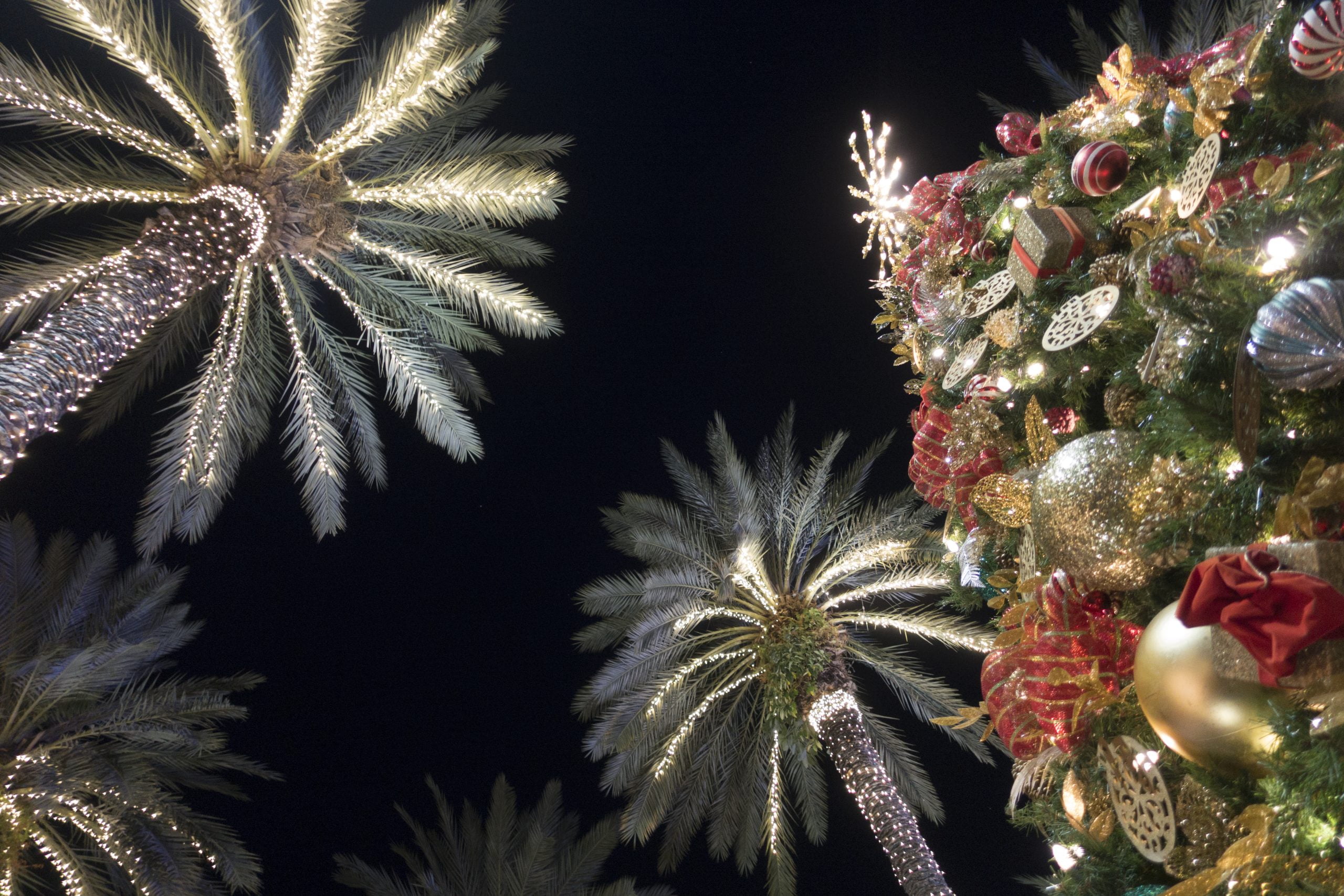 Have you ever imagined spending Christmas under the Florida sun? Your senses would be overwhelmed with the sound of the palm trees swaying, the smell of the salty air, and the feel of an ice-cold cocktail in your hand.
While the rest of the country is feeling the chill and bundling up to step outside, the Florida Keys allows you to be comfortable just as you are – with average daytime December temperatures in the mid-to-upper 70s. For many, this warmth alone is the greatest gift.
Are you looking to skip all the family drama this holiday season? Do you want to give the special someone in your life a break from all the holiday stress? Do you have free time off of work that you'd like to take advantage of? Whatever your reason, there is no better way to enjoy this time of year than to spend Christmas in Key Largo.
Holidays in Paradise
Being with family on Christmas Eve and Christmas Day does not mean that you have to give up an incredible opportunity to show the one who holds your heart just how special they are. Giving tangible gifts are always welcome, of course, but sometimes experiences last a lot longer – and mean so much more.
So, this year, why not book a getaway at Bungalows Key Largo between December 18, 2022, and January 1, 2023? This will give you time to forget about all the hustle and bustle that the holiday season brings and just relish in each other's company for a bit. Relax under the stars, float hand-in-hand in the pool, go snorkeling, take a sunset cruise, try paddleboarding, or spend time physically relaxing at the spa.
These moments together can enhance your relationship and rekindle your spark during this special time of year.
Make Memories Together
When you decide to take a Christmas vacation to Bungalows Key Largo, you are sure to make memories with your lover that will last a lifetime. In addition to the many activities you will find here throughout the year, there are many special treats that have been created for this significant season.
Your days at Bungalows Key Largo can be spent enjoying holiday-themed activities throughout the day. For instance, you will get to show off your creative genes with Sip & Paint art classes, indulge in some delicious cookies after you have fun decorating them, and even learn the basics of making some of the most delightful cocktails in mixology classes. For those wanting to give themselves the gift of relaxation, the Zen Spa will be offering some unbeatable holiday spa specials during this time, as well.
Just because you are getting rejuvenated in paradise doesn't mean you should allow the holidays to go unrecognized. During the Eight Days of Hanukkah, the Living Room will host the Menorah Lighting. And all three of the on-property restaurants will host specialty dining on both Christmas Eve and Christmas Day. See, you can have your cake and eat it, too.
Spectacular Holidays in Paradise at Bungalows
If you have been searching for a way to have some romantic one-on-one time with your better half, then you will find it at Bungalows Key Largo's all-inclusive, adults-only resort. With our private accommodations, long list of activities, serene surroundings, and so much more, it truly is a holiday in paradise.
Looking for the perfect holiday gift for a couple in need of some sunshine in the Florida Keys? Bungalows Gift Cards make the perfect gift. It's the only way to wrap up an unforgettable experience.
To learn more, contact us today at (866) 801-0195. Or, book your reservation now!