Celebrate Halloween in the Florida Keys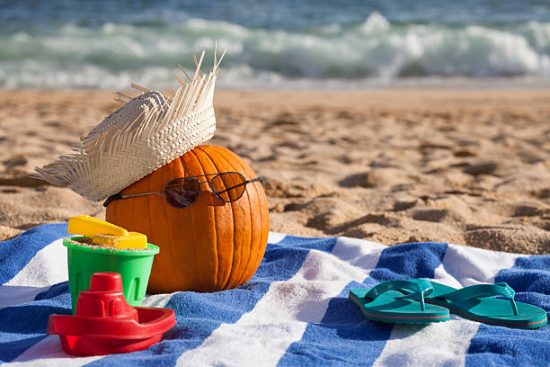 As we get deeper into the fall season, Halloween is right around the corner. For some, it is about ghosts, goblins, and little kids in costumes screaming "trick or treat," throughout the neighborhood. For those at Bungalows Key Largo, however, Halloween is much different. 
There is no gore, no screams, and no kids. This adults-only, all-inclusive resort takes Halloween to new heights that won't soon be forgotten thanks to its romantic spin on the holiday. 
Dining When the Sun Goes Down 
When the sun goes down around Halloween, the shadows on the wall may begin to dance under the moonlight. You may even find yourself looking a little more closely for phantoms and goblins at every turn. But for guests at Bungalows Key Largo, when the sun goes down, it is time to delight the tastebuds with some incredible food. 
For this special Halloween celebration in the Florida Keys, our restaurants are undergoing a transformation. At Sea Señor, you will find the Day of the Dead. At Fish Tales, you will encounter an All Saints Day Viennese dinner. And, Halloween at Bogie and Bacall's wouldn't be the same without a Night of the Phantom. 
Wear your costume to dinner, or don't – the choice is yours. Though if you are dining at the dazzling Bogie and Bacall's, the attire is always resort-formal. 
After Dinner DJ and Dancing
At Bungalows, it is our pleasure to find ways for you and your loved one to connect and make memories on your getaway. So, on Friday, October 28, 2022, we will bring you together on the dance floor in the Living Room with a Halloween-themed DJ night. 
There will be drinks, thrilling sounds, and the feel of your favorite person right by your side as you dance the night away. Or, at least until your feet get tired. If kickin' back and taking in all the action around you is more your thing, our comfortable seating will allow you two to get cozy and enjoy the night. 
After Dinner Masquerade 
After dinner on Saturday, October 29, 2022, the festivities for those among the living will make their way to the Living Room once again. Here you will find a party that is sultry and mysterious in true masquerade fashion. The freedom of anonymity, sensuality, and playfulness that comes with this night can bring a couple together in ways you may not have ever imagined. 
Sounds intriguing? Oh, it is sure to be. 
And because we like to provide you with an all-inclusive experience so you can just relax and enjoy, we will provide the masks. 
Join the Halloween Celebration in the Florida Keys
The end of October is the perfect time to get away for a long weekend – especially if that means heading to a tropical paradise for a sure-to-be unforgettable Halloween celebration. Who said this spooky holiday couldn't be romantic?  
If you know a couple that deserves a sultry masquerade this Halloween – or a getaway any time of the year – consider giving them a Bungalows Key Largo Gift Card. It is an incredible gift that will be much appreciated and this relaxing retreat in paradise is one-of-a-kind. 
To learn more, give us a call at (866) 801-0195. Or, go ahead and book your stay today!