Celebrate the New Year in the Florida Keys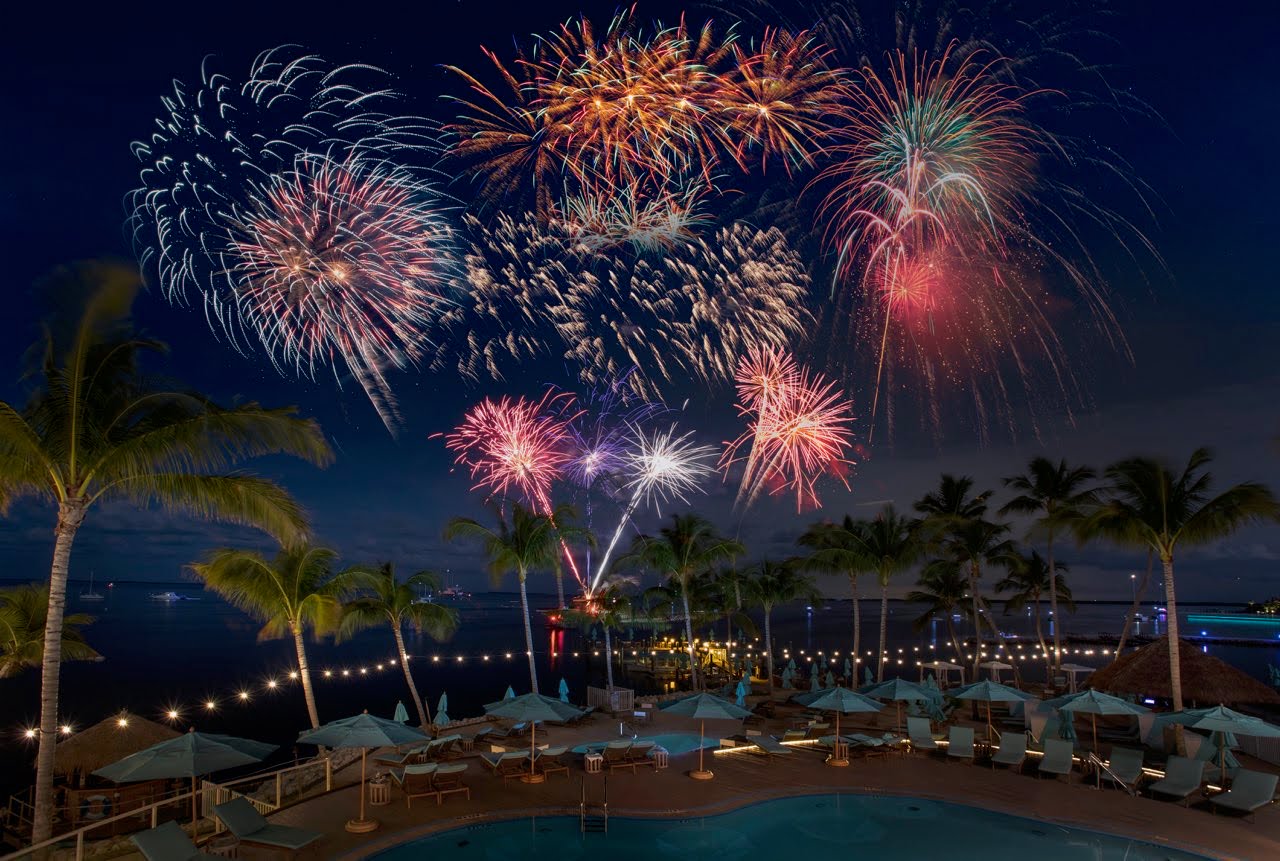 The new year always signals new beginnings. It is the time when you get to let go of everything that happened in the past year and start over fresh going forward. And 2023 is right around the corner.
If you are looking for a way to make the holiday extra special this year, why not come celebrate New Years in Key largo?
The Perfect Place for Reflection
Many people reflect on the events of the past year just before flipping the page in the calendar. It is a time to look back at achievements, failures, changes, growth, and so on. It is also a great time to set intentions for the new year – for new beginnings.
Bungalows Key Largo and its serene surroundings offer you the perfect surroundings to relax and take yourself on a journey through 2022. Whether you decide to just sit by the pool or look out over the water, go for a bike ride, indulge in a spa treatment, or just find peace in the zen garden, you will have so many opportunities for introspection.
Grow closer with your significant other, plan out some goals for next year, and feel rejuvenated to dive in head first in the new year – all thanks to your getaway in the Florida Keys.
Let the Good Times Roll
We would never let the new year come without having some good times planned for all the guests at Bungalows Key Largo. Let's leave the old behind and welcome the new with an unforgettable New Year's Eve Celebration. Check out what is on the itinerary:
Start the last day of the year – December 31st – swaying to the calypso sounds from Reggie Paul on Tiki Beach as you sit by the pool, drink in hand. You can then step onto one of the Floating Tiki Boats or check out the Florida Keys on the Everglades Eco-Tour.
After a day outdoors enjoying some beautiful South Florida December weather, it is time to get ready for a fabulous New Year's Eve dinner buffet on Tiki Beach prepared by Chef Juan Maradiaga. We're talking about dishes like Pistachio Crusted Red Snapper, Moroccan Rubbed Rack of Lamb, Herb Crusted Prime Rib, Main Lobster Tail, Snow Crab, and so much more. And let's not forget the decadent dessert bar.
Then, it is time to get the party started on Sunset Beach. With a live performance by Patrick and the Las Vegas Band, a fireworks display, and a champagne toast at midnight.
All of this hand-in-hand with the person who holds your heart will make it a fairytale New Year's Eve celebration.
Kick Your New Year Off Right at Bungalows Key Largo
Start your new year in peaceful surroundings at Bungalows Key Largo's all-inclusive, adults-only resort. You and your special person will enjoy our private accommodations, various activities, calm surroundings, and much more. Can you think of a better place to ring in 2023?
Can't make it to the New Year's celebration? That's ok – you can still give the gift of Florida sunshine. Bungalows Gift Cards make the perfect gift. It's the only way to wrap up an unforgettable experience.
To learn more, contact us today at (866) 801-0195. Or, book your reservation now!